Curling and camaraderie go hand in hand, so it's no surprise that we've had the absolute pleasure to forge a lot of new friendships with members of the Canadian Association of New York.
While curling season is months away, Brooklyn Curling Center brought our new Street Curling setup to CANY's annual Canada Day party at Ellington in the Park along the Hudson River on June 30th for the most curling excitement you can have without ice.
This 30-foot rink can be deployed just about anywhere there's a level surface, and fair skies. Wherever we set it up, heads swivel. The rink is a visual and experiential tool to build interest in BKCC's project to build New York City's first dedicated curling facility.
It was a fun edition to an already great event — especially as we upped the stakes by adding a bonus raffle ticket entry for successful draws to the button.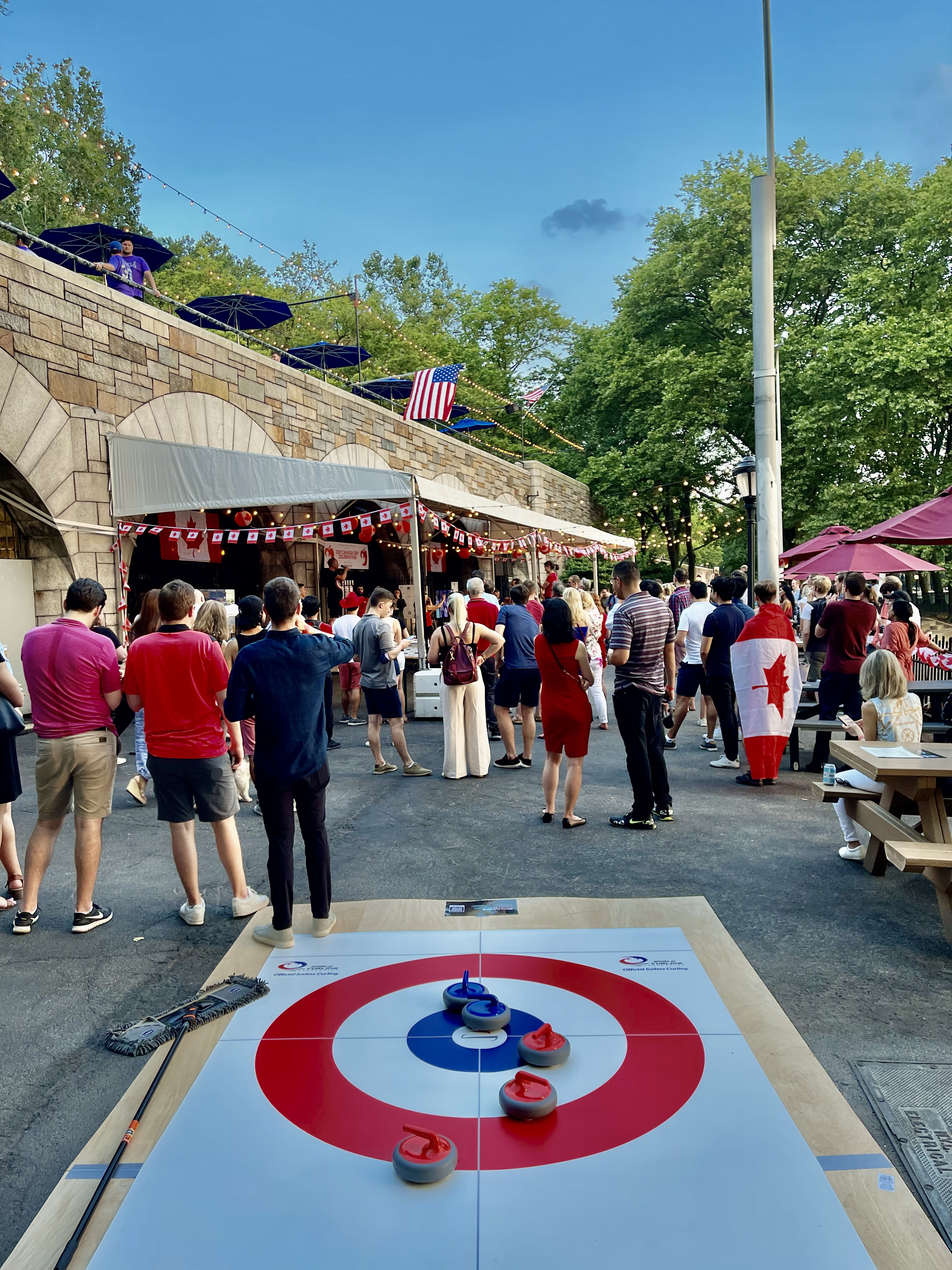 This was our second event with our friends at CANY. The first was a proper curling event on the Brooklyn Lakeside Curling Club's shared arena ice in Brooklyn's Prospect Park that sold out within a day (pictured above). "We could've done four more of these," CANY president Dean Keyworth told me.
It's no wonder why Canadians are packing curling events. The Migration Policy Institute analyzed U.S. Census Bureau data and found that there are nearly 50,000 Canadians living in the tri-state area around New York City.
About a million Canadians visit New York City annually. Given the high profile of curling in Canada, this adds up to a large audience of familiar and knowledgeable people in and around Brooklyn.

Want to bring Street Curling to your New York City event? Email us at events@brooklyncurlingcenter.com